Corn Muffin Casserole
October 26, 2017
by Jennifer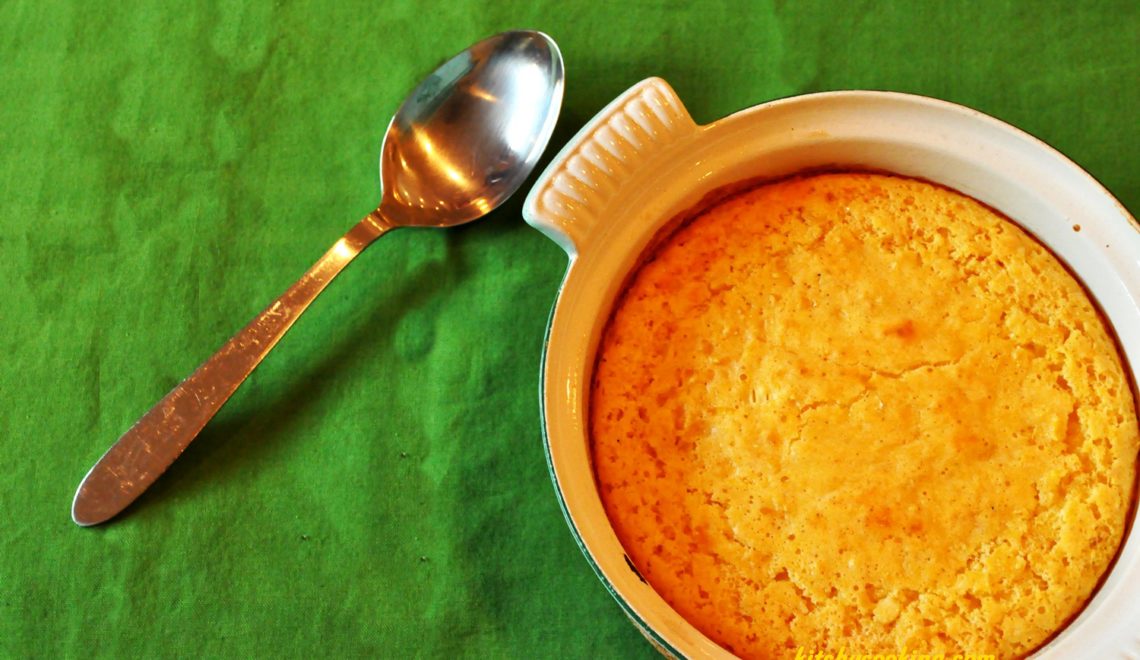 It may be in the triple digits here in sunny Southern California but everywhere else in the country the temperatures range from the low-50's to the mid-70's. Cooler weather means it's time to pull out those heavy pots and casserole dishes and make some serious comfort food for you, your family and your friends. Even though it's hot, I'm doing it too.
One of my favorite comfort foods is chili. It's warm, rich and I just love it on a chilly night. But I can never eat the chili by itself. I always like to sprinkle shredded cheese over it and dunk warm corn bread in the bowl. I don't know what it is about corn bread and cheddar cheese that go so well with chili, all I know is that I love it. And so do my boys… and a lot of my friends. So, for years I've made a huge pot of chili and a pan of corn bread and serve them together.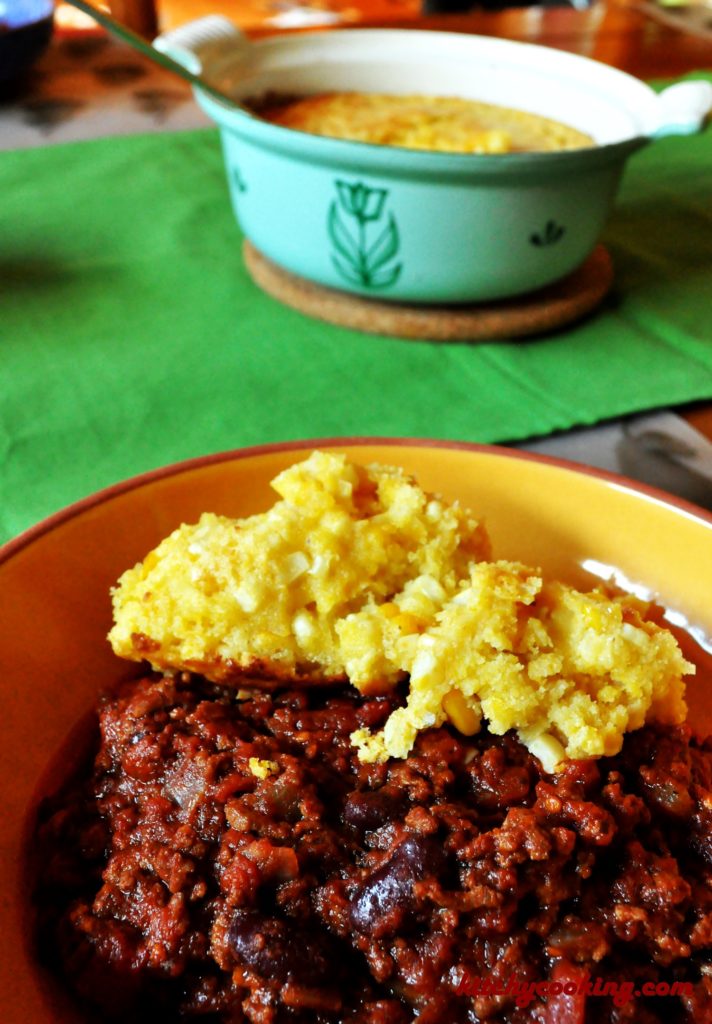 Here's the thing about corn bread though, it's usually not that sweet and it can be kind of crusty, especially if it's made in a cast iron skillet. But every so often I'll find some that's sweet and moist and those are the corn breads I crave and go back to for slice, after slice. Well, thanks to Melissa's Produce I found a casserole that's not exactly cornbread and not exactly a casserole but is absolutely perfect for chili or even just as a side to a nice thick steak or a roast turkey. It's called Corn Muffin Casserole and it's one of my new favorite sides.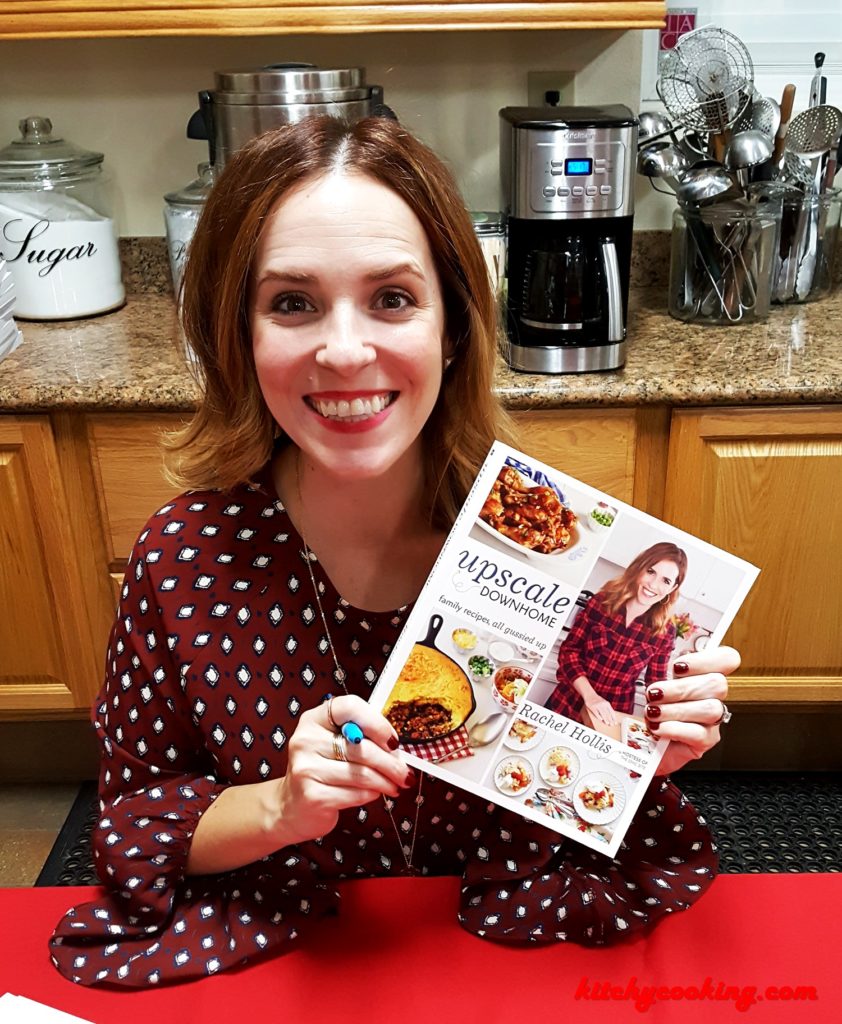 This recipe comes from Rachel Hollis and her wonderful Upscale Downhome cookbook. What I love about it is that unlike your basic cornbread, this casserole doesn't just use cornmeal. It also uses fresh corn as well as creamed which is why now is the perfect time to make it.  See, corn's currently in season and goes through the end of November.  It's the fresh corn that makes this casserole so special. Those kernels add a wonderful sweet flavor while the creamed corn makes it moist, so it's not as dense as that skillet corn bread you usually find.
I've made this recipe several times since getting Hollis's cookbook last year and it's always a hit. While I've only served it to my family, I can see why Hollis's mother-in-law always brought it to potlucks. It's easy to make, it's a no-brainer for a party menu, and it's so lip-smacking good there's never any left. That's win-win in my book.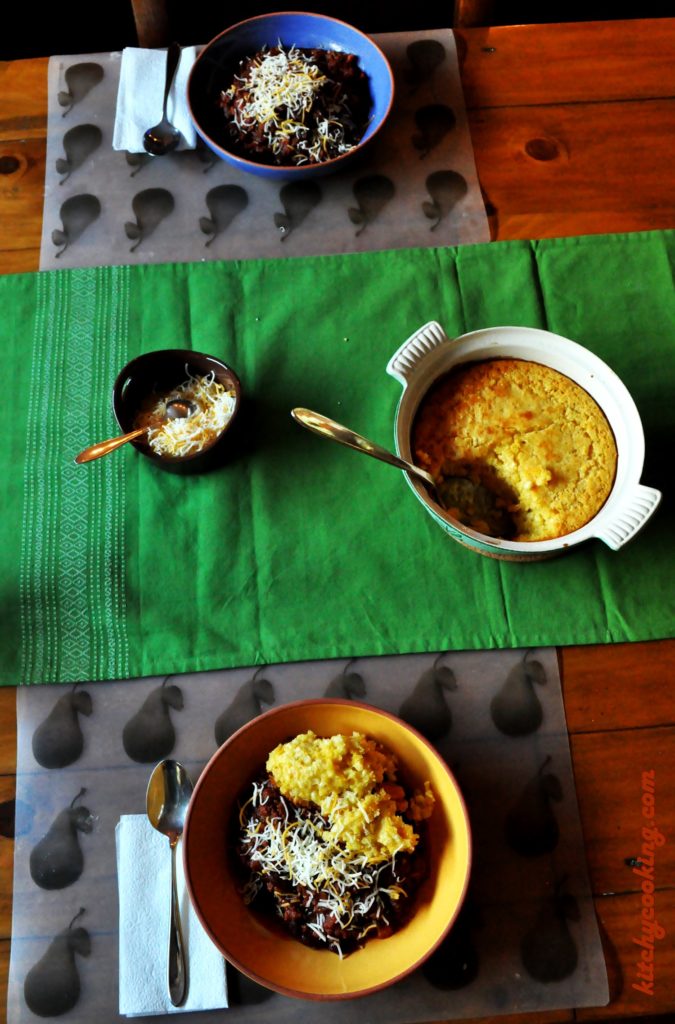 Ingredients
1 box corn muffin mix (like Jiffy)
1 (15-ounce) can creamed corn
Kernels from 2 ears of fresh corn
1 egg
4 tablespoons butter, melted
Instructions
Preheat the oven to 350 degrees F. Grease a 2 quart baking dish with butter and set aside.
Whisk together all the ingredients in a large bowl until well combined.
Pour the mixture into the prepared baking dish and bake for 20 - 25 minutes or until a toothpick inserted in the center comes out clean.
Place under the broiler for another minute or two to brown the top. Remove and let cool for five minutes. Serve.
http://www.kitchycooking.com/2017/10/corn-muffin-casserole/