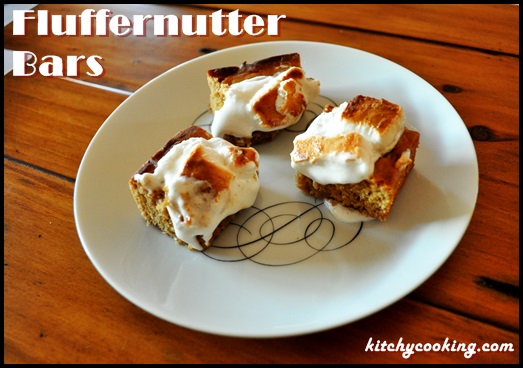 If you follow this blog, you know that I'm a huge OXO fan. But I don't just love their products, I also love their Cookies for Kids' Cancer campaign. Cookies for Kids' Cancer is a program that was started by two OXO employees who were inspired by their own 2-year-old son's fight with the disease. So since September is National Children's Cancer Awareness Month, OXO is once again promoting their Cookies for Kids' campaign. But this year they're changing things up.
This year they're not only donating 25 cents to Cookies for Kids' Cancer for every specially marked OXO baking tool that's sold, they're also donating $100 for each blog posted in September that's dedicated to this campaign. And since fighting "the big C" is so important to me, I of course want to do anything I can to help win that fight.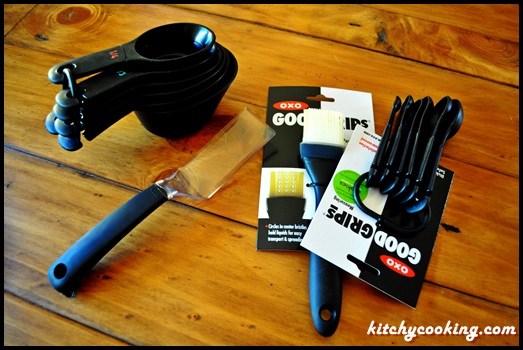 This year I'm making brownies thanks to the cool brownie baking products OXO sent me. But to be honest they're not really brownies because there's not one spec of chocolate in them. See, this year OXO gave us a choice: we could make cookies, cupcakes or brownies. And while I'm a huge fan of cookies, I'm a bigger fan of brownies, bars and blondies. I'm not sure what it is about the bars that send me in to a tizzy, all I know is if I have a choice of a big chocolate chip cookie or a big fat brownie, I'm going with the bar. These may not have any chocolate in them, but they're totally worthy of the #OXOGoodBrownie moniker, especially if you're a peanut butter fan.
These bars are based on that awesome and oh, so wrong sandwich from the 50′s, the Fluffernutter. Don't know what a fluffernutter is? That's okay, that's what I'm here for. It's peanut butter and marshmallow fluff sandwiched together between two slices of bread. I know. Awesome, right? But even more awesome? Taking that delectable sandwich and turning it into a sweet after-dinner treat that's guaranteed to put a smile on your face.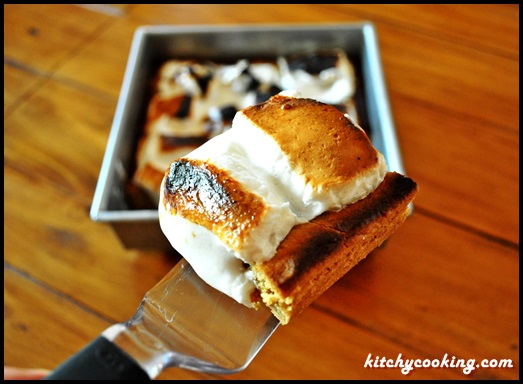 Fluffernutter Blondies
Ingredients:
1-1/4 cups flour
1/2 teaspoon baking powder
1/4 teaspoon baking soda
1/4 teaspoon salt
1/2 cup (1 stick) of butter
1/2 cup brown sugar
1/2 cup granulated sugar
1/4 cup peanut butter
1 egg
1/2 teaspoon vanilla
1 cup of homemade marshmallows or mini marshmallows
Directions:
Preheat oven to 350°F and grease an 8×8 baking pan.
Sift together the flour, baking powder, baking soda and salt in a small bowl and set aside.
Melt the butter and sugars together in a small sauce pan over medium heat, stirring constantly until smooth. Remove the pan from the heat and stir in the peanut butter. Pour the butter mixture into a mixing bowl. Add the egg and vanilla and beat until well combined.
Gradually add the flour mixture, beating until combined.
Scrape the batter into the prepared pan and bake for 20 minutes.
Once the bars are done cooking, sprinkle the marshmallows all over the top. Heat the broiler and broil the bars for one minute or until the marshmallows are golden brown. Remove and let cool for at least 20 minutes. Slice and serve or refrigerate.