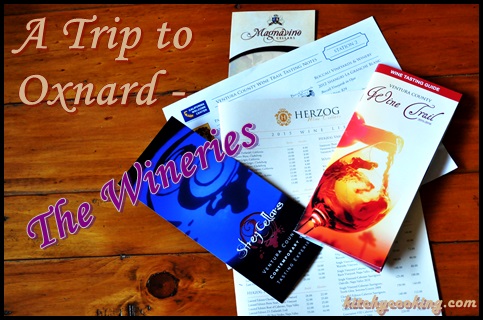 I know Friday is usually devoted to a classic cocktail, but since the Oxnard Visitors Bureau sent me up to Oxnard to experience all it has to offer, I thought I'd devote today's post to its wineries. That's right, Oxnard has wineries; with wine tastings. It's actually a large part of the Ventura County Wine Trail. Believe me, no one was more surprised than I was when I heard this. I mean, when I think of wineries in Central California I immediately think of Santa Barbara, Santa Ynez or Paso Robles. I never, ever think of Ventura County. Well, as happened over and over again on my visit to Oxnard, I was happily surprised. Believe it or not there's not just one winery but four. Yes, four fully functioning wineries right in Oxnard, plus another seven throughout Ventura County.Being the wine lover I am, I made it my goal to visit as many as I could during my short visit. I got to three, plus the California Welcome Center in Oxnard which had its own tasting room.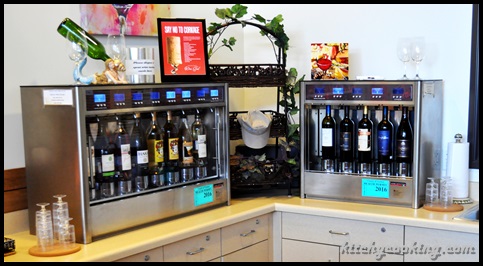 I know a Welcome Center doesn't sound like the first place you'd think of when it comes to wine tasting, but it actually makes perfect sense. Where else would you go to find things to do in Oxnard and Ventura but a Welcome Center? They have brochures to numerous activities nearby and maps of all the counties, including a map devoted to the Ventura County Wine Trail. So, since they're right in the middle of said wine trail, why not have a little tasting room.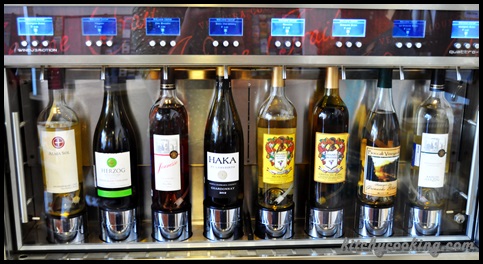 What makes this tasting room so nice is that they have wines from wineries all over Ventura County. That way if you're only visiting Oxnard for a day or two but just love your wine, you can still sample a variety of wines from Ojai, Thousand Oaks, or Ventura without having to travel there. What's also nice about their tasting room is that it's open seven days a week. Unlike most tasting rooms, though, there's no one there to pour for you or tell you about each wine. It's all done by machine. You buy a card, stick it in above the wine you want to taste, and you instantly receive a 3 oz pour. And if you like what you sample, of course you can buy the bottle… for 10 percent off the retail price.  While the tasting room is a great option for wine aficionados short on time, it is a little hard to find. It's inside the new Collection shopping center right off the 101. It's in the back. So if you just follow the signs to the Welcome Center you will find it, but don't be surprised if you end up in the middle of the mall.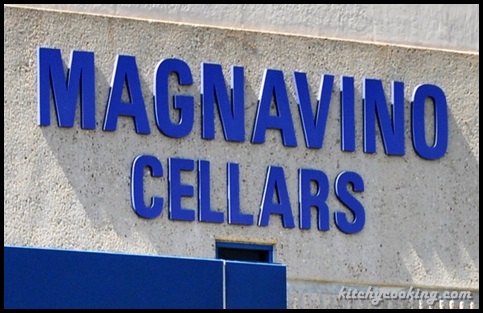 If you prefer wine tasting from the source, then these next three wineries are where you want to spend your afternoon. I'd start with Magnavino Cellars. Unlike most wineries that I'm used to, all these wineries aren't sitting on acres and acres of vinyards. Instead they all have their grapes shipped in. Magnavino is no different. Like most of the wineries in Oxnard, the five-year-old winery gets their grapes mainly from Lodi. They have a nice variety of whites and reds from pinot gris to zinfandel. Not sure what to taste? Don't worry. For 10 dollars you get to try six wines which will give you a nice sample of what Magnavino has to offer. (Make sure to taste their port.)

Not ready to get back in the car? You don't have to as Strey Cellars is right next door. The two wineries actually share the same parking lot. (One of the perks of not sitting on a vinyard.) While Strey is far and away the youngest winery in Oxnard at just one-and-a-half-years-old, you can't tell from their tasting. Every wine I sampled was better than the next. When I heard that Strey's focus was on "single red varietals" I was a little nervous. See, I'm not a red fan. If I drink reds they're of the lighter variety. But Strey made me a believer. I walked out of there with their Cabernet and their Table Red. Both were absolutely delicious. The secret? They're a little on the sweeter side. The Slanted (their table red) even has some late harvest grapes in the mix to give it that sweet finish. Co-owner Katie Wiegers told me they chose their name because they wanted to "stray from the norm" when it comes to making wine. After that tasting, I can tell you they live up to their name.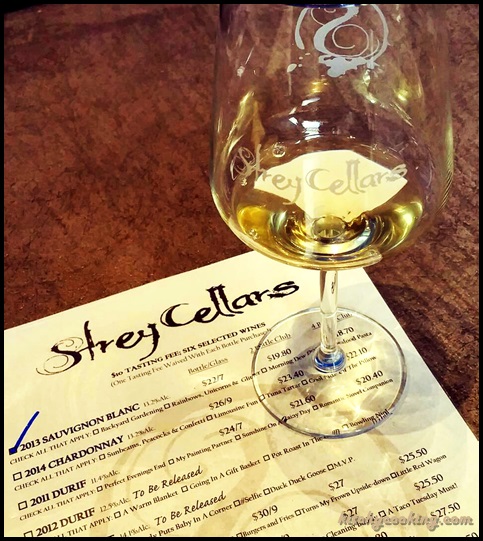 Finally there's Herzog Wine Cellars. While I talked about their restaurant, Tierra Sur, in my previous post, I didn't get the chance to sample their wines until the next day. See, their tasting room is completely separate from their restaurant. While the wait staff can tell you what wines go best with which entreés, if you just want to sample the wines on their own, you either need to go at a different time or show up at least 30 minutes before your lunch or dinner reservation.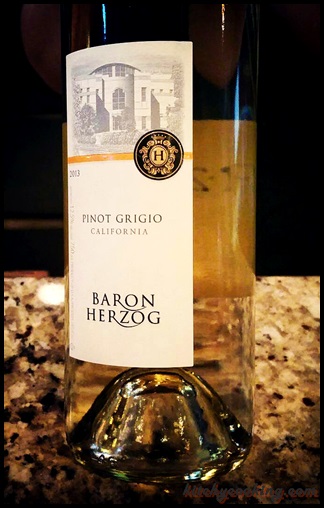 Unlike Strey and Magnavino, Herzog is the only winery where you can enjoy their wines without having to join the wine club or visit the winery in person. (Of course the wine club gets you pick of the litter including some of their more unusual varieties like the Pink Pinot Grigio.) You can find a lot of their wines at Ralphs, Bev Mo or Trader Joe's. Also making them unlike most of the wineries on the Ventura County Wine Trail, you won't be able to visit Herzog on Saturday as they're closed. Since they're the largest Kosher winery on the west coast, they observe Shabbat, which means they close early on Friday, stay closed all day Saturday and remain closed for most of the Jewish holidays. But if you can spare some time to see them on Sunday before you head out of town, do it. Like the other wineries in Oxnard, Herzog also has a six-flight tasting for 10 dollars. But if six just isn't enough for you and you're a red wine fan, pay the extra four dollars to taste their Limited Edition Petite Sirah and Reserve Petit Verdot.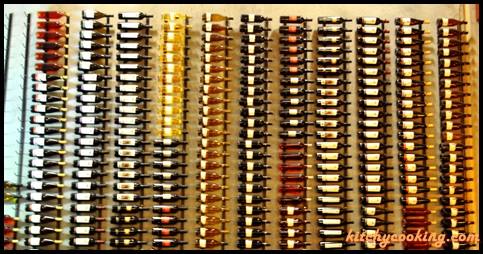 After my weekend up in Oxnard, I'll no longer jump to Napa or Temecula when friends suggest going wine tasting for a weekend. Instead I'll suggest Oxnard and Ventura County. They're definitely giving those popular wine towns a run for their money and they're much, much closer.
Disclosure: This is not a sponsored post. The Oxnard Visitors Bureau paid for my trip to Oxnard and picked up the tab for all the places we visited. As always, any opinion expressed is my own and is not influenced in any way by the manufacturer/PR firm.