Easy Street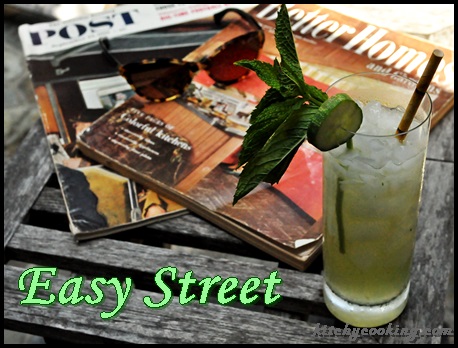 When the weather gets warm, I like to relax in the back yard with a clear cocktail in one hand and a book or magazine in the other. My favorite drinks are those that are easy to shake up, have fresh produce muddled in and of course whichever liquor I've chosen that day. While my first choice for summer drinking are classics like the mojito or margarita, every so often I'll be creative and put a twist on a vintage drink.
There's only one rule I have when creating cocktails: use real ingredients. I use juices from real lemons and limes not those little plastic versions. I like classic bitters like Angostura or Peychauds, and simple syrups I've made from sugar and water. After all, I believe the best cocktails come from the best ingredients. Sure, it's easier to buy a mixer and take out all the extra work, but I've never been able to find a mixer that tastes good. They're all too sweet thanks to the abundant amounts of sugar or have weird, fake aftertastes because of the artificial flavoring from ingredients I've never heard of. So, I put in the extra time and get great tasting cocktails as a benefit. But thanks to Be Mixed, that's all about to change.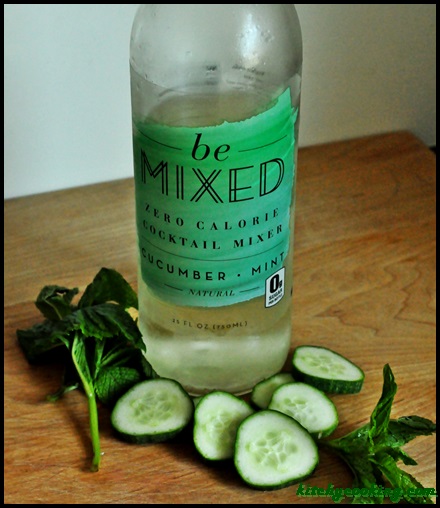 See, I recently discovered not one, but three mixers that are unlike any I've ever had. Be Mixed is a company that believes in substance rather than flash. They have a margarita mix, a ginger lime and my favorite: their cucumber mint. Drinking the cucumber mint as a mocktail with a little club soda, reminded me of all those infused waters I love sipping when I'm at the pool or lounging in the jacuzzi at the spa. It was actually those subtle cucumber notes that made me want to take it straight to the beach with a lounge chair and umbrella. And if it's that good on its own, I knew it would be even better with gin or vodka. I was right. But then I decided to take it one step further.
Remember how I said I loved cocktails with muddled produce? Well, I muddled some fresh cucumber and mint with a little simple syrup. Then because sometimes a flavored vodka is better than plain, I added cucumber vodka. See, I knew the cucumber flavoring in the vodka would highlight those same flavors in the mixer and turn what could have been a standard cocktail into a refreshing summer drink.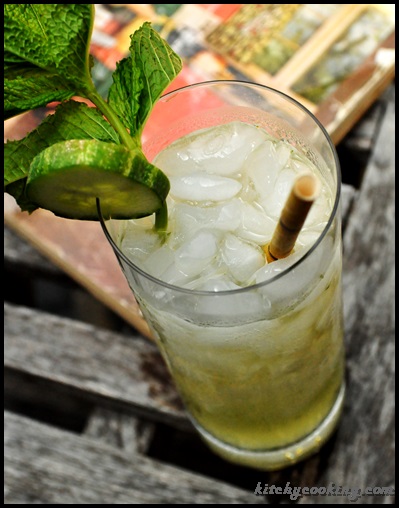 But it's not just Be Mixed flavors that keep me coming back. The fact that these mixers don't have any weird after taste since they only use real ingredients is a huge plus. It's also gluten-free since Be Mixed gets its sweetness from monkfruit, a vine-ripened fruit native to Asia, and stevia. What makes it the ideal mixer for summer though, is its size. Sure, you could get a 25 ounce bottle to store in your refrigerator for your own personal use, but those cute little four-ounce bottles make it the obvious choice for day-trips to the beach, an outdoor concert or even your friend's barbecue.
So this summer, make sure you have a bottle or two of Be Mixed in your travel bar. I've already stocked mine and I couldn't be happier. Between the Easy Streets, Southsides and Moscow Mules, I'd say my summer sipping is going to be fantastic!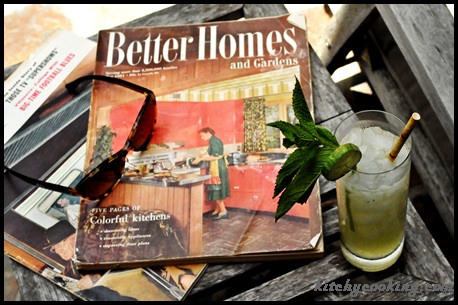 Easy Street
Ingredients:
8 mint leaves, torn
3-4 slices Persian cucumber
1/2 ounce simple syrup
3/4 ounce lime juice
2 ounces cucumber vodka
2 ounces Be Mixed Cucumber Mint
Directions:
Place the mint leaves and sliced cucumber in a cocktail shaker. Add the simple syrup and lime juice and muddle together.
Add the vodka and Be Mixed Cucumber Mint. Add ice and shake vigorously until chilled, about 15 seconds.
Strain into a chilled collins glass filled with crushed ice. Garnish with a slice of cucumber and sprig of mint and serve.
Disclosure: This is not a sponsored post. Be Mixed provided me with the mixers for recipe testing. As always, any opinion expressed is my own and is not influenced in any way by the manufacturer/PR firm as I only review products that I have personally tested and endorse.