Keltic Smash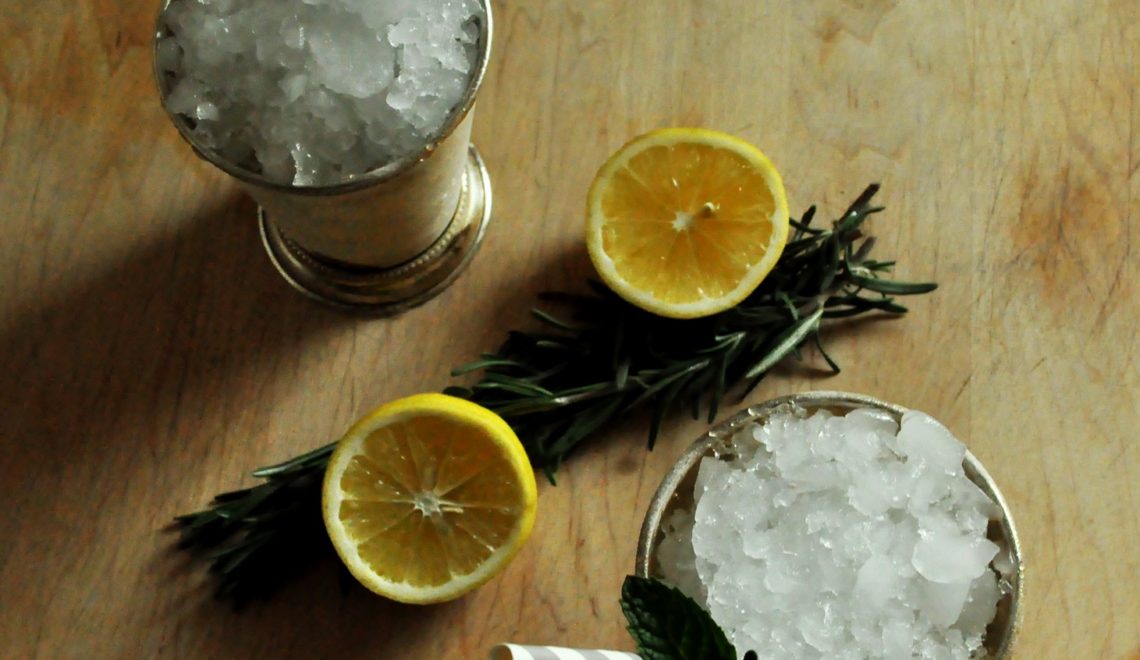 Now that we're into January, it's time for me to go back to two of my favorite liquors: bourbon and whiskey. I always like to drink those brown liquors when the temperature dips and down comes the rain. But whiskey isn't the only thing that comes back when those clouds roll in. All types of citrus come back as well. I'm not talking about your basic oranges and limes, I'm talking about blood oranges, Satsumas, Meyer lemons, Cara Caras and several other varieties to boggle your mind. So since it's all about citrus (one of my favorite fruits), I decided to introduce you to the classic Smash.
A Smash is a lot like a Julep. It's got herbs, one main spirit and some simple syrup. But then these two cocktails diverge. While the Julep stands strong with those three ingredients, a Smash goes further and adds fruit and water or seltzer. But here's the thing about the Smash: it doesn't have to be any specific kind of fruit, herb or liquor.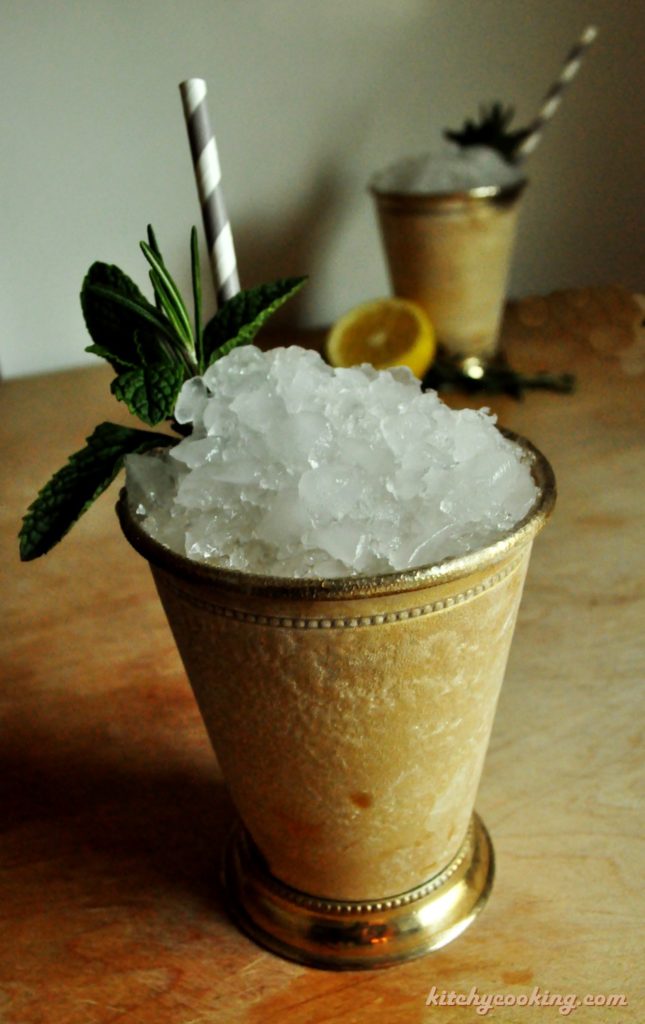 History
Although the original cocktail dates all the way back to the late 1800's there's no one specific recipe to follow. According to all my research, it's an open-ended cocktail that can change based on what's in your bar. There must be ice, but there doesn't need to be. There should be a seasonal fruit mixed in, but it could be used as a garnish. There should obviously be liquor, but you can use any spirit you want. Mint is usually the first choice, but any herb will work. In other words, the Smash can pretty be much be made any way you want and is a bartender's (sorry, mixologist's) dream.
Citrus and Irish Whiskey
Because there are so many choices and it's citrus season, I decided to muddle some Meyer lemon juice with fresh rosemary and a little simple syrup. That gave me the herbs and fruit, now I needed to figure out the liquor. Luckily I received a sample of the 14 year Knappogue Castle Whiskey, (pronounced Nah' Pogue) which is a whiskey from Ireland. The whiskey was created in 1966 when Mark Edwin Andrews purchased the 15th century Knappogue Castle and began buying casks of fine pot still whiskey from top distilleries around the country. The casks were then aged and bottled under the Knappogue Castle label.
Having tasted all 3 of Knappogue's whiskeys (the 12 year, 14, and 16 year), the 14 was my favorite. It was sweet and smooth with just a hint of spice. It's for these reasons I knew it would pair well with the citrus and rosemary. Once mixed together and poured into a julep cup filled with shaved ice, (yes, I chose to use ice time time) I had a cocktail that was sweet and sour with a subtle bite. I know I save my brown liquors for chilly weather, but turns out this cocktail would be great any time of year.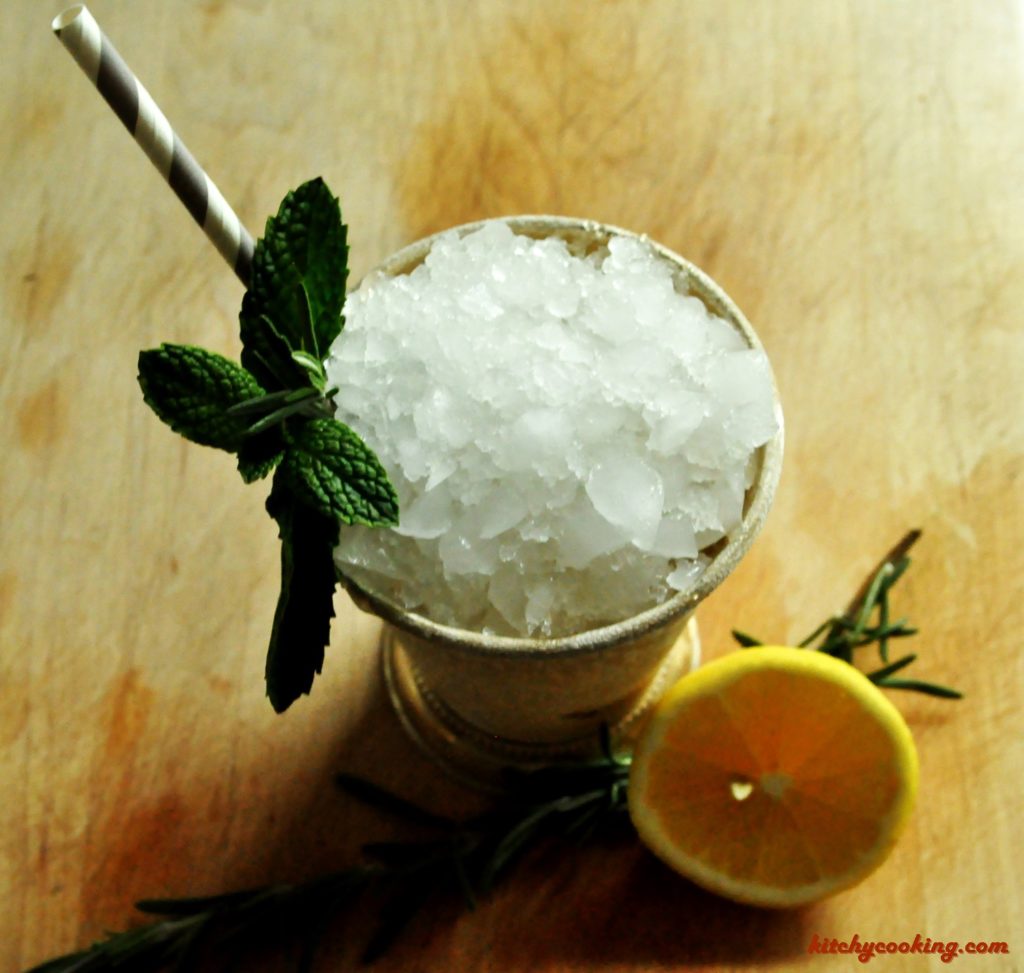 Ingredients
1/2 ounce Meyer lemon juice
1/2 ounce simple syrup
1 branch of rosemary, leaves removed
2 ounces Knappogue Castle 14 year Whiskey
Instructions
Muddle the rosemary leaves, simple syrup and lemon juice all together in a cocktail shaker. Add the whiskey and ice and shake vigorously until chilled.
Fill a julep cup with crushed ice. Strain the cocktail into the cup and top with more crushed ice. Garnish with sprigs of mint and rosemary and serve.
http://www.kitchycooking.com/2018/01/keltic-smash/