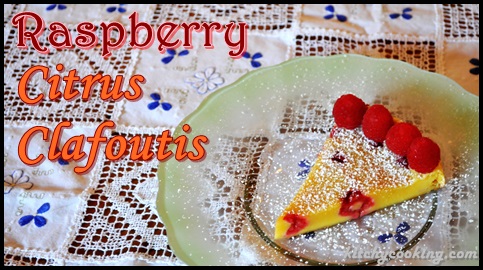 I love desserts. As you can see from this blog, if there's one thing I love more than anything, it's desserts. It doesn't matter if it's cookies, brownies, cakes or popsicles, if it's sweet, I'm in. But more than desserts, I love simple desserts. Those are the ones that I know by heart and take less than an hour to make. (That includes cooking time). This clafoutis is one such dessert.
I made this clafoutis after I tasted it at Melissa's a couple weeks ago. Amy Riolo came to visit and discuss her new book, The Ultimate Mediterranean Diet Cookbook. While all the dishes made from the book were delicious, what I liked most about the cookbook was the science behind it.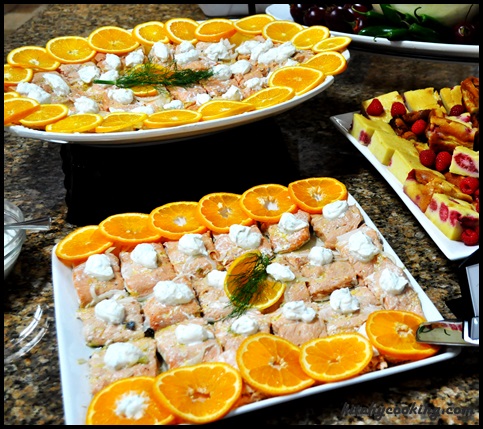 See, the Mediterranean Diet is all about eating fresh, healthy food with family and friends while maintaining an active lifestyle. I'm all about that. I know, it may seem like I prefer rich, heavy foods, but most of the time I like to cook meals that use fresh ingredients and then eat them with my family. As a matter of fact we have a rule here at the Kitchy household: every night we sit down at 6 o'clock and eat dinner together. As a family. We enjoy our food while we talk about what we all did during the day. It's nice. Not only do we get a delicious meal, but we get to unwind and reconnect with each other after a busy day of school or work.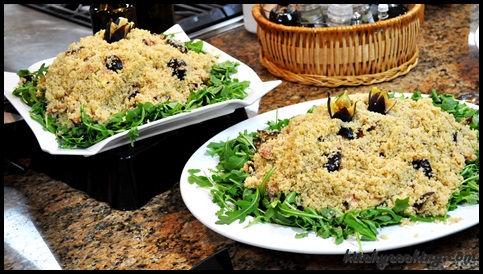 Hubs and I decided to do the 6 o'clock dinner thing because that's what our families did when we were growing up, and their families did when they were growing up. As a matter of fact it's what most families did all through the 40's, 50's and 60's. While families ate things made with butter, cream and what seem like less-than-healthy ingredients, they were much thinner and healthier than we are today. But that wasn't the case just in this country. It was and still is the case in most of the countries along the Mediterranean sea. To me that says something. It says that all those processed boxed dinners may not be the best way to enjoy a meal at the end of the day. It says that cooking with fresh, delectable ingredients is a much better way to go.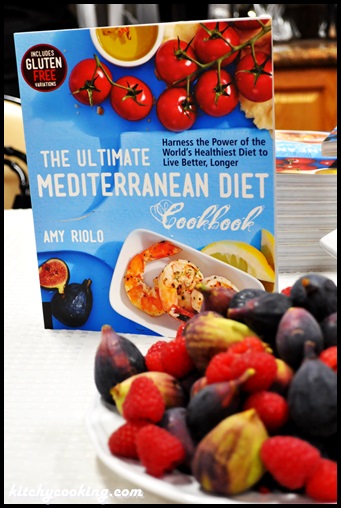 Now, I know that a dessert like the clafoutis may not seem like a healthy choice, but this dessert is made with some of the most basic ingredients. It's actually what makes it part of the Mediterranean diet and the perfect choice for any time of year. All you need is a little cream, a couple eggs, some flour, a little sugar and your favorite fruit. Yes, it's that easy and why, according to Riolo, French housewives having been "whip(ping) it up" for decades. I whipped it up in about 40 minutes. It was so yummy, I can't wait to whip it up again.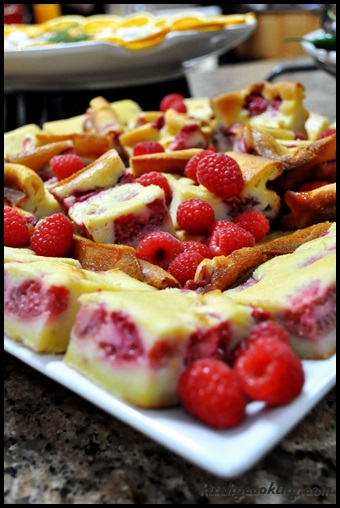 Raspberry Citrus Clafoutis
Ingredients:
5 tablespoons sugar, divided
1 cup raspberries
2 eggs
1/2 cup flour
1 cup heavy cream
1 teaspoon vanilla
1 teaspoon orange zest
1 teaspoon orange blossom water
pinch of salt
Directions:
Preheat oven to 375° F and butter an 8-inch baking dish (either a circle or square one will work).
Cover the bottom of the baking dish with 2 tablespoons of sugar. Add the raspberries, turning to coat and set the dish aside.
Beat the eggs and the remaining sugar in a large bowl until light and fluffy, about 3 minutes. With the mixer running, add the flour, cream, vanilla, orange zest, orange blossom water and salt until combined, another couple minutes.
Pour the batter into the prepared baking dish over the raspberries. Bake for 15 – 20 minutes until the top is golden and the custard is set. Let cool for 10 minutes and serve.