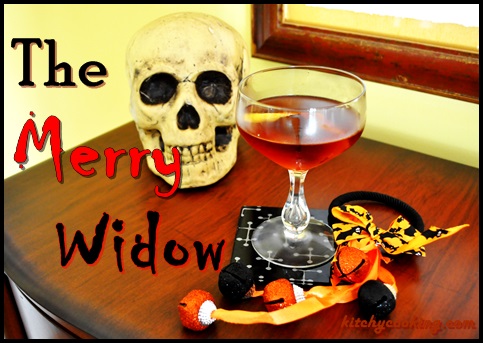 Halloween is a week from Saturday and since this weekend seems to be the beginning of the costume party frenzy I thought I'd share a drink that you can easily add to your party's cocktail menu: the Merry Widow.
As I'm sure you know a widow is a woman whose husband has died. Death fits quite nicely with this holiday, what with all the witches, vampires, skeletons, blood and death. Since there aren't many classic cocktails (the Zombie, and Satan's Whiskers just to name a few) that work for Halloween, I wanted to make sure both versions of the Merry Widow were on your list.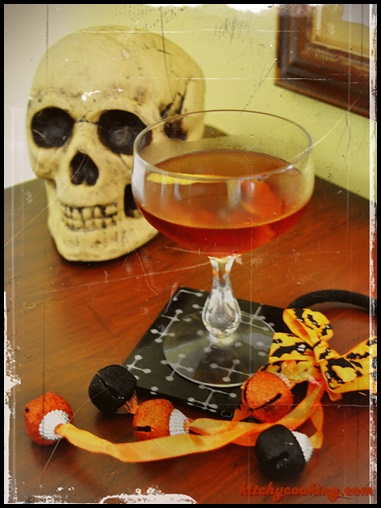 There are actually several different recipes for the Merry Widow, and none of them are the same. Some call for Dubonnet, while others use gin as they're base. I've even seen a recipe that uses cherry brandy and Maraschino liqueur which frankly, sounds awful. The most common approaches to the cocktail though, are the Dubonnet or gin and both are good. As with most cocktails, it's really all about what you're in the mood for. One is more like a martini, while the other is considered an aperitif. Both the Dubonnet and gin versions predate Prohibition and are named after a very popular opera that opened in 1905. While I don't know who came up with the Dubonnet version (unless it was the Dubonnet company themselves), the earliest gin version I could find comes from Hugo Ensslin's 1917 Recipes for Mixed Drinks. Sorry, but I can't tell you how or why he created the cocktail or if it was even inspired by the evil holiday.
The point, my little ghouls and goblins, is that somewhere early in the 20th century this cocktail was created and has lasted for over a hundred years. The fact that it's red makes it even more perfect for this wicked holiday. So, rather than choose which version to serve at your party, why not serve both? That way you can taste the two classics and decide for yourself which is the lesser of two evils.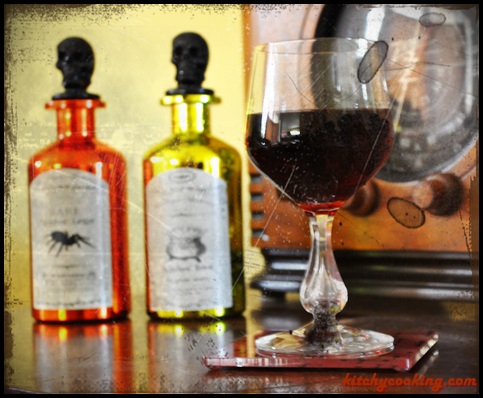 Merry Widow #1
Ingredients:
1-1/2 oz. gin
1-1/2 oz. vermouth
2 dashes Absinthe
2 dashes Benedictine
2 dashes Angostura bitters
Directions:
Pour all the ingredients into a mixing glass. Add ice and stir with a spoon to combine the flavors. Strain into a cocktail glass, garnish with a twist of lemon and serve.
Merry Widow #2
Ingredients:
2 oz. Dubonnet
2 oz. vermouth
Directions:
Combine liquor in a small wine glass and serve.