Harvest Moon
October 13, 2017
by Jennifer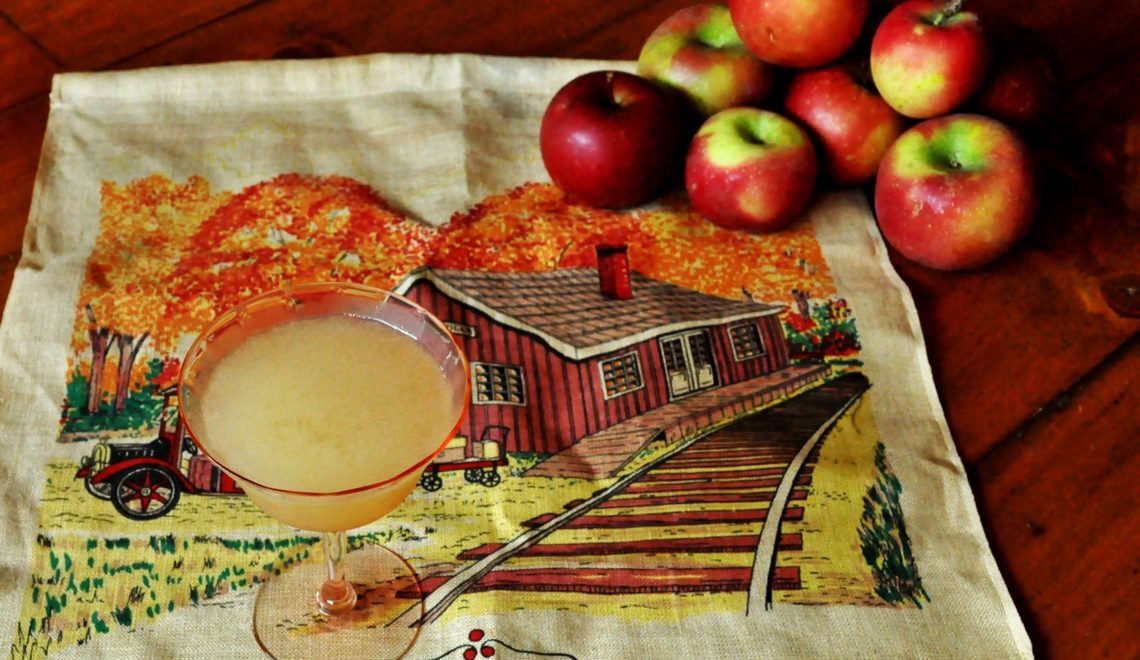 It's October and that means apple season is in full swing. I love apples. I've been eating them since I was a kid. As a matter of fact I ate them by the handful. While they used to be Granny Smiths and Pippins, in recent years I've enjoyed varieties from Crimson Golds to Fujis to Honey Crisps. But I don't look forward to fall just for the apples, I enjoy the apple cocktails as well.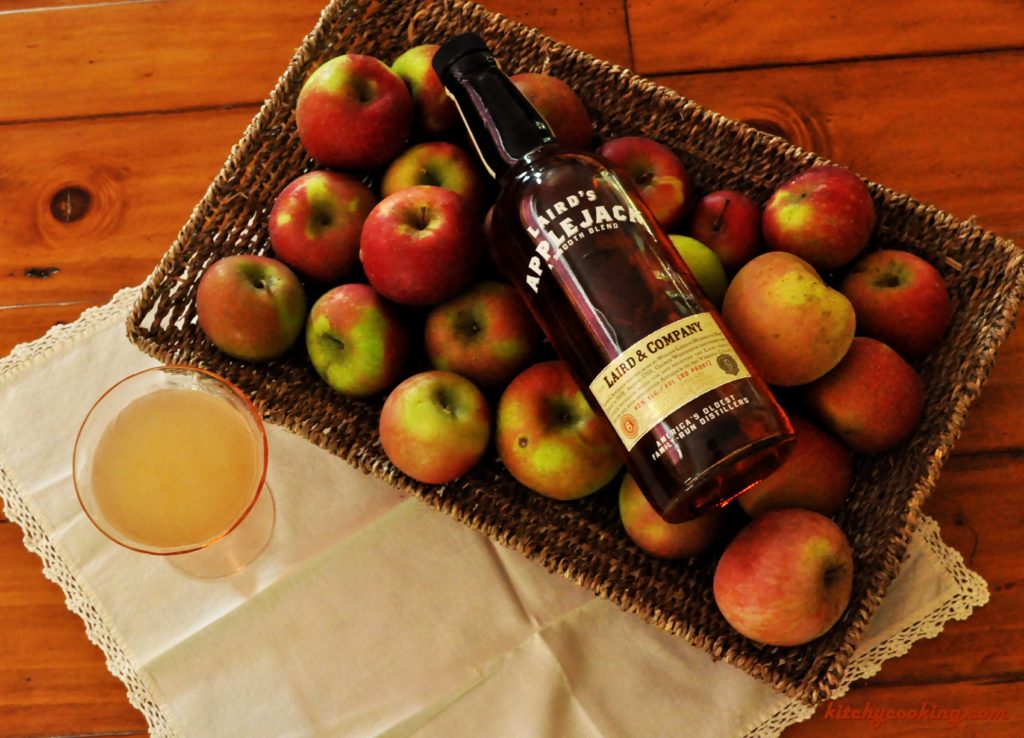 When I talk about apple cocktails I'm not referring to drinks made with apple juice or Apple Pucker, though I would never turn down a warm glass of apple cider with a shot of bourbon. No, I'm talking about drinks made with Applejack. Applejack is an apple liquor that's been around since the 1700's and is often considered America's first spirit. According to the Laird's website, Applejack is made with 35% apple brandy and 65% "neutral spirits" making it a whiskey-type liquor that's potent but great in cocktails, especially this time of year.
In the past I've made hot cocktails that use Applejack as well as cold ones. I've made them with maple syrup as well as egg whites. But I've never made them with orgeat syrup. Not until now, anyway. I've only used orgeat in tiki cocktails but when I saw this combo, I thought I'd give it a try. I also liked the name. I mean a Harvest Moon seems appropriate since the October full moon is called a Harvest Moon. How did it get that name? Well, during the autumnal equinox (which usually happens in October), the moon rises about 30 minutes after sunset for several days. Since it rises so early in the evening, there's an abundance of moonlight which helps the farmers work late to get in the harvest. But all these reasons aren't why I picked this drink as today's cocktail. No, I picked it because of its history.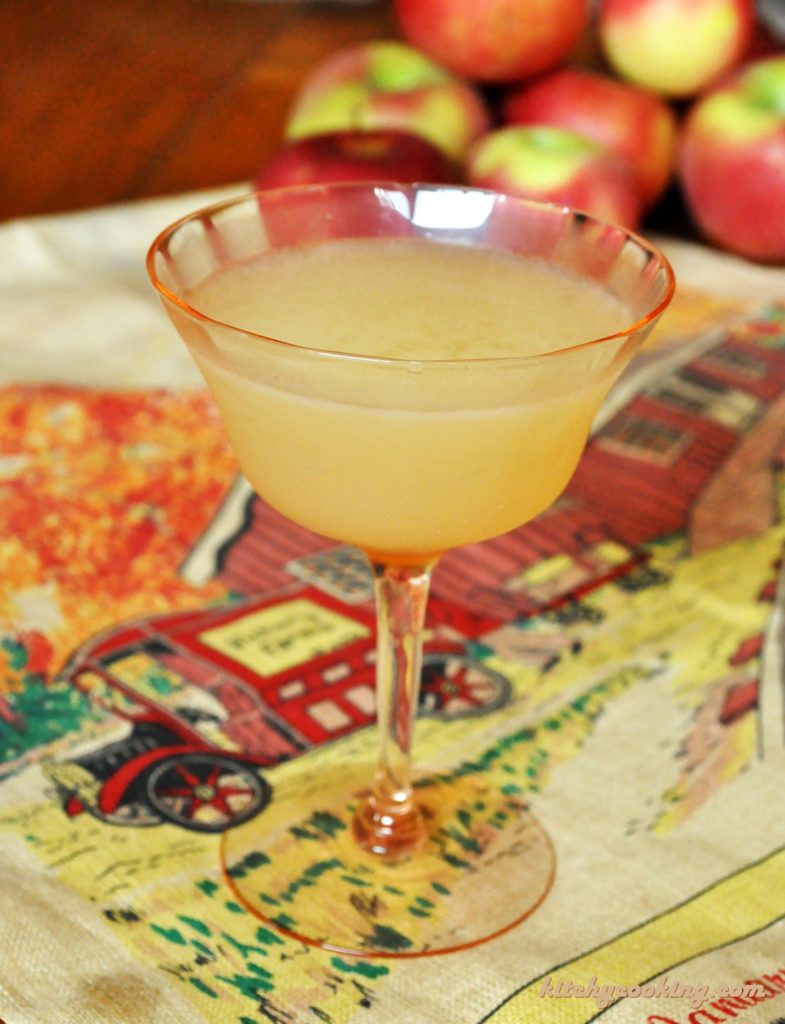 According to vintage cocktail aficionado, Robert Hess, the Harvest Moon was listed in the December 1934 issue of Esquire as one of the top 10 most popular cocktails. The list started with the very popular Old Fashioned and ended with the Daiquiri. There were other cocktails I'd heard of and mixed up like the Martini and the Champagne Cocktail, but there were a few I didn't recognize like the Old Fashioned Dutch which is just an Old Fashioned made with gin and this Harvest Moon. The ingredients and measurements listed for the Moon make a cocktail that's really just an Applejack Sour with a nutty aftertaste. But that combination of Applejack and orgeat make for one hell of a cocktail. A cocktail that's perfect for this cool time of year.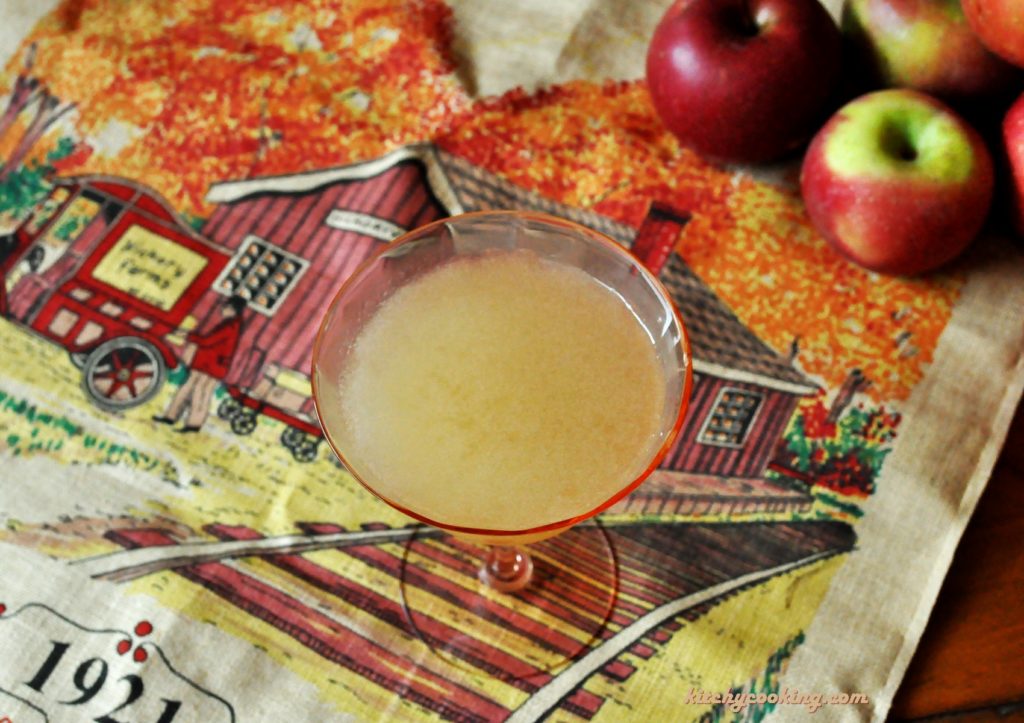 Ingredients
1-1/2 ounces Applejack
1/2 ounce lime juice
1/2 ounce orgeat syrup
Instructions
Pour all the ingredients into a cocktail shaker. Add ice and shake vigorously until chilled.
Strain into a cocktail glass and serve.
http://www.kitchycooking.com/2017/10/harvest-moon/