Cherry Lime Macaroons
April 5, 2017
by Jennifer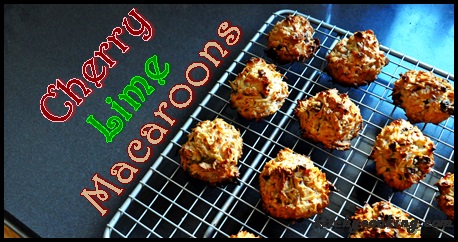 Passover is on Monday and if there's one thing I always have trouble with when planning the menu, it's what to make for dessert. See, you're not supposed to have any wheat, oats, rye or barley. That means most flours are off the table. You also shouldn't eat corn, rice, millet or legumes. So, you can see why it's so hard to come up with a dessert since most cookies, cakes or pies have some sort of grain in them.
In the past we've made our chocolate or lemon mousse pie because unlike most pies, the crust for these is made of meringue. While delicious, the pie takes several hours to make and chill. So, if you don't have that kind of time, a dessert that's a little more common, and much easier to throw together are those cute little coconut cookies known as macaroons. Not only are they a cinch to make, there isn't one ingredient that's bad for Passover.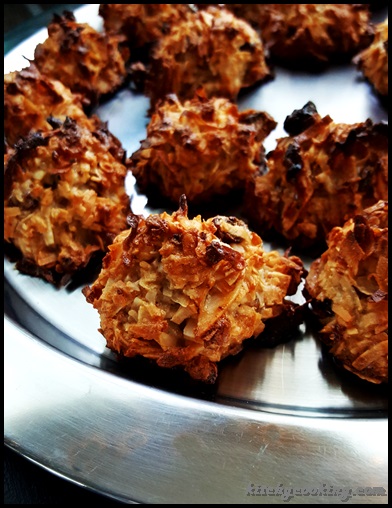 Now, you could make your basic macaroon which is pretty much just coconut, sweetened condensed milk and eggs, but I've never been a big fan of basic. I prefer to shake things up and try something new. A couple years ago I made Cinnamon Macaroons dipped in Chocolate and they were the bomb. So this year I found another recipe, thanks to Fine Cooking, that swapped out the chocolate and cinnamon for lime zest and dried cherries.
They were completely different from the other batch. They weren't sweet, spicy and decadent like the cinnamon ones. Instead, they were light, sweet and tart thanks to the cherries and limes. It's those fruity flavors that make these cookies taste like a cocktail on a tropical island. You not only have the tang from the lime zest, but there are chunks of sweet dried cherries throughout each cookie. Add to that a kick of Cherry Heering (a cherry liqueur) and these cookies are a delicious way to end your Passover seder. They make even make you feel like you really are in Jerusalem… or if not Jerusalem, at least Tel Aviv. They go perfectly with coffee or tea and are a sweet tidbit that should last you through all eight days of Passover… that is if there are any left when the seder ends.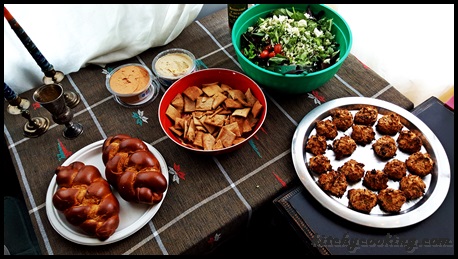 Cherry Lime Macaroons
Ingredients:
1 cup sweetened condensed milk
1 tablespoon Cherry Heering
2 teaspoons lime zest
1/2 cup dried cherries, chopped and divided
4-1/2 cups sweetened, shredded coconut
2 egg whites
1/4 teaspoon salt
Directions:
Preheat the oven to 350°F and line two cookie sheets with parchment paper and set aside.
Place the condensed milk, cherry heering, lime zest and 1/4 cup dried cherries in a blender and blend on high until smooth.
While the milk mixture blends, beat the egg whites and salt in a mixer on high until stiff peaks form, 4-5 minutes.
Transfer the milk mixture to a large bowl. Stir in the coconut and remaining cherries. Then using a spatula, fold the whites into the coconut mixture and bring together.
With wet hands form small round balls of the batter about 1-inch in diameter. Place on the prepared baking sheet about 2-inches apart. Bake for 25 minutes, rotating and swapping the positions of the pans halfway through. When ready, the macaroons should be golden brown in spots and tan on the bottom. Cool briefly on the baking sheets, then transfer to wire racks and let cool completely. These macaroons will keep in an airtight container in the refrigerator for up to 3 weeks.